This site is a showcase for my explorations in art and digital media, building on the work that I undertook recently to achieve a masters degree, the work that I do as an art teacher specialising in digital media, and as an artist in my own right.
My current passion is
blipfoto
- a photo site like flickr, but with a twist - one photo a day only, and the photo has to have been taken on the date it is uploaded to. A real discipline. Click on the images below to see my latest blips.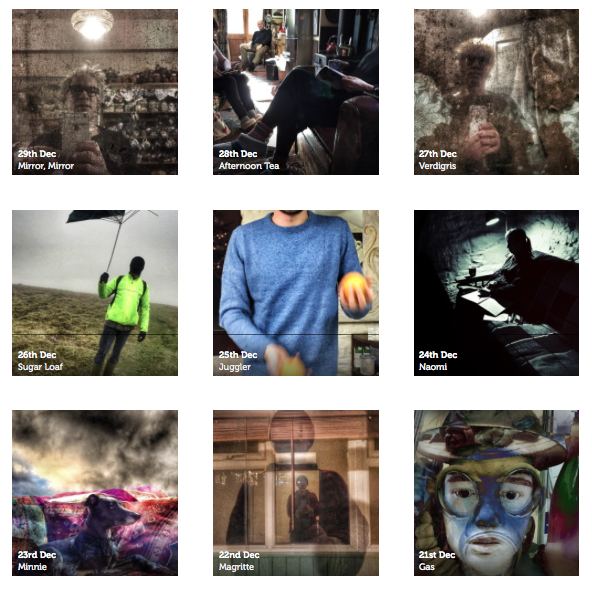 I have divided the site into two sections - professional and personal - the former being a place for all the digital work that I am involved it, as an Apple Distinguished Educator, Adobe Education Leader, and for my Mobile Apple Regional Training Centre. This section of the site is mostly my own explorations into creative digital media in relation to the teaching of Art. My personal site contains an archive of my own artwork, photography, and a family archive of photographs and film. This whole site used to be published separately, but since the demise of Apple's iWeb, which is what I was using to publish this site, I have combine all these pages into this site. I also maintain a site for the work of students in school - www.artatsidcot.org
© - All the work on this site is copyright - please contact me if you wish to reproduce any of the content published here.
The image in the title bar was created in minutes, demonstrating digital montage to one of my 6th form students. The photo of the DC11 is reproduced by permission of Dyson Limited. I include it on this home page as it epitomises what I am about - teaching playfully, lightly, using cutting edge technology in my teaching, integrating the traditional with the new.