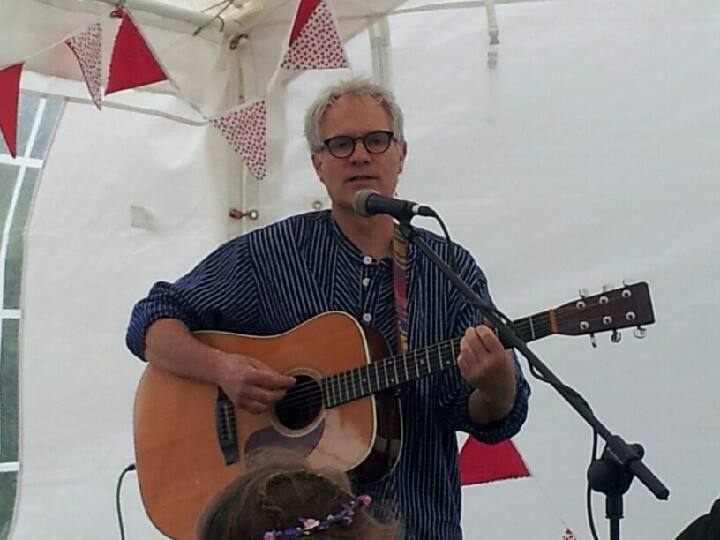 I was writing this song on the anniversary of the school shooting at the Colombine High School, when I learned that school students in the States had chosen this day to protest American gun law - so I added the last verse.
I love taking candid 'street' photos of the characters that I meet in my local little city, especially on market day. Sometimes I stop and chat to them, and ask if I can photograph them, sometimes I just sneak photographs. If you know Wells market, you may well have come across some of the folk in my song.
This is a slightly uptempo version of the same song - a bit less of a dirge, strummed rather than finger - picked

I was on my way back to my childhood home of Leicester, sitting on a train and knitting, when the fella opposite me started chatting - and out came his extraordinary and painful story of post traumatic stress disorder. Everything in the song are the things that he told me, I made nothing up.