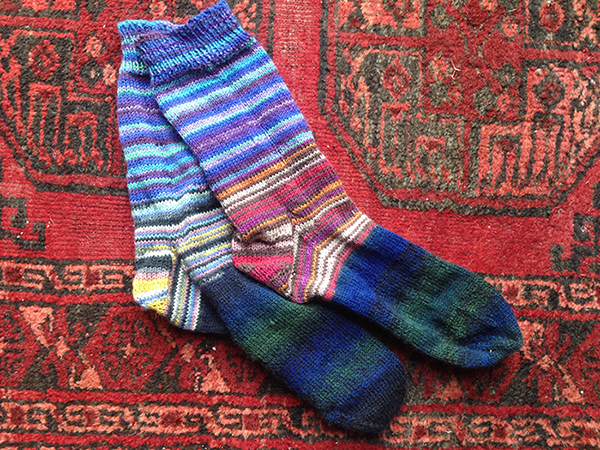 Holly graduation socks - made from all the left-overs from other socks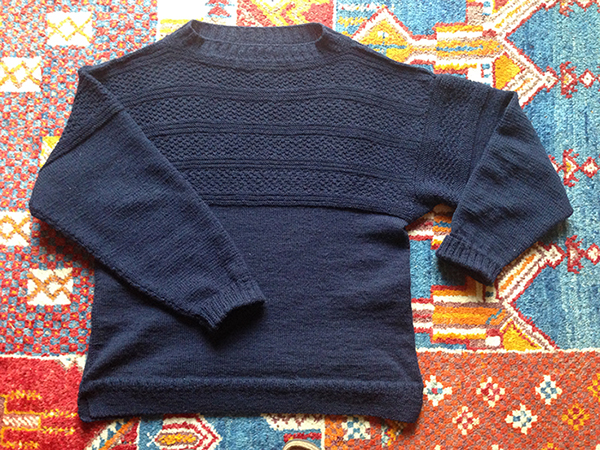 Finished Gansey - my version of a pattern from Staithes in North Yorkshire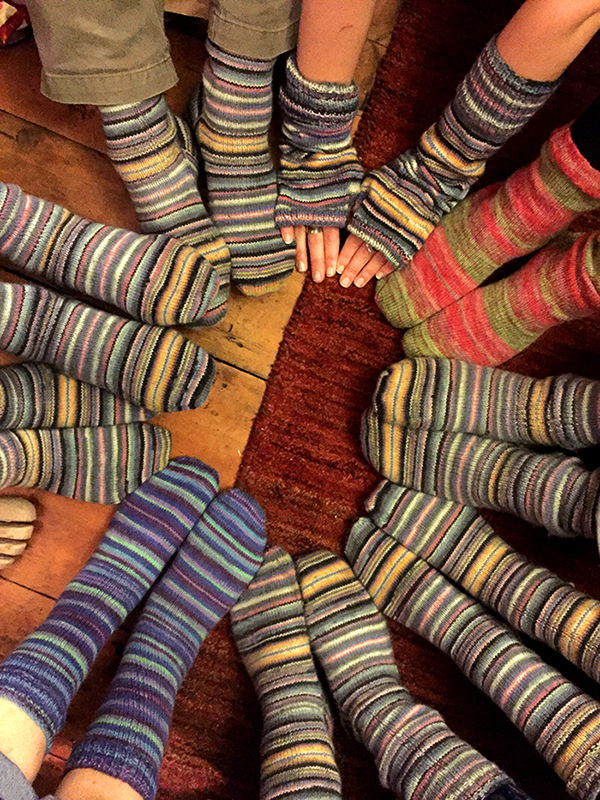 Christmas Socks (and gloves)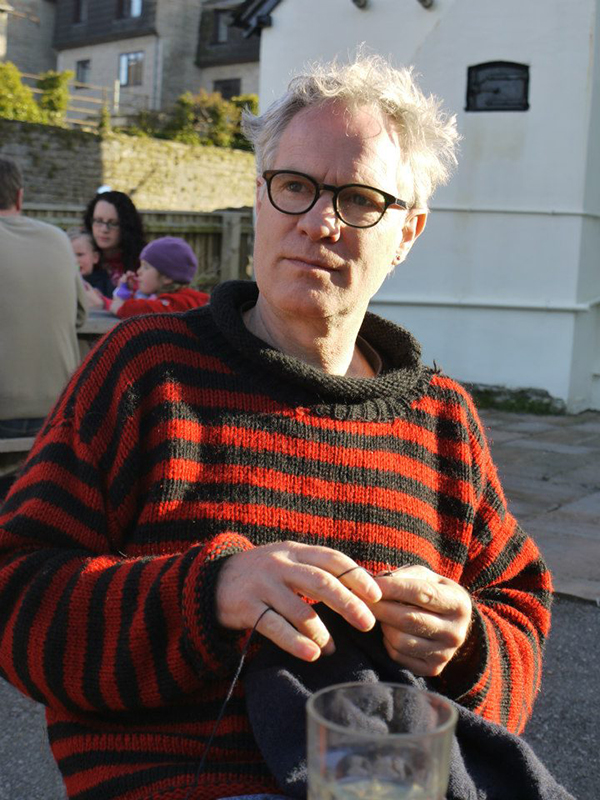 The start of my Gansey - May 2013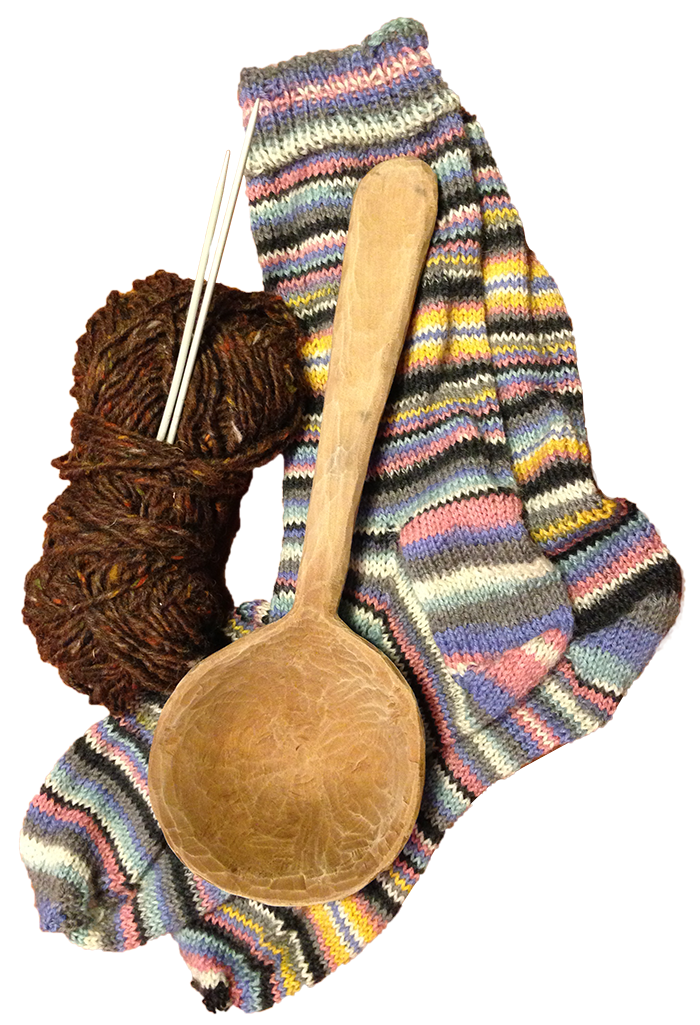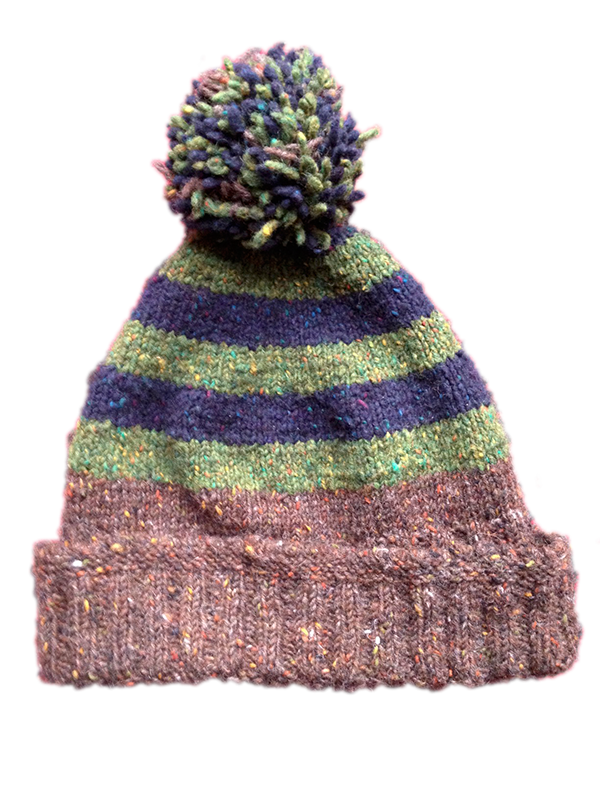 Holly's birthday bobby, November 2013

30cm wide, 30cm tall, 2cm moss, 5cm rib, 7cm rib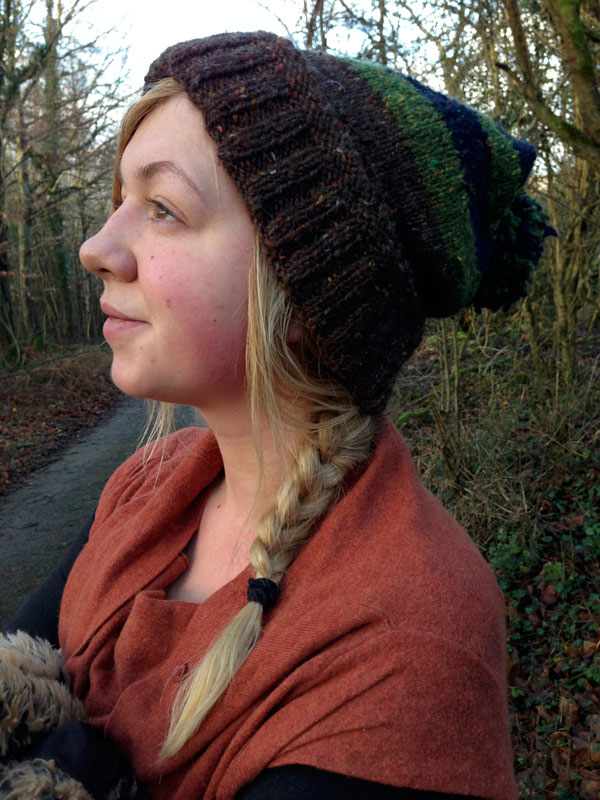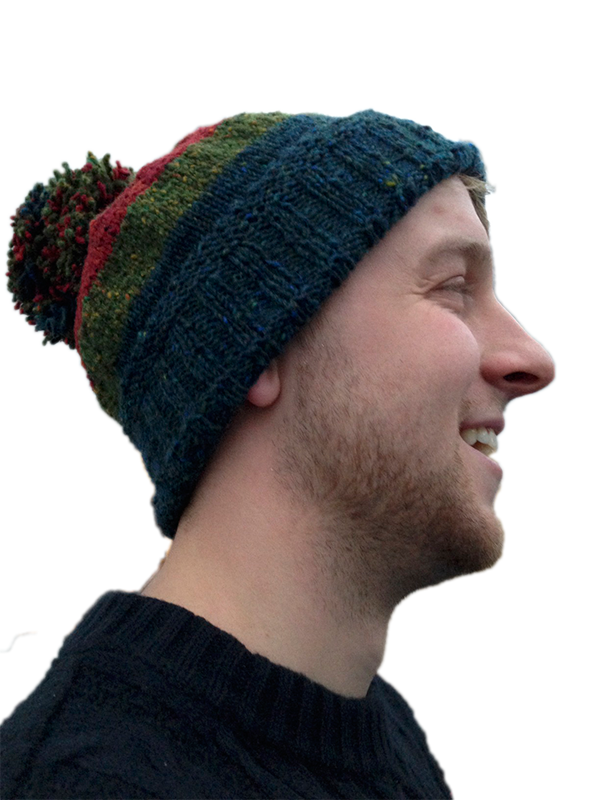 Owen's Christmas bobby, 2013


Bobble Hat pattern

Rowen Tweed using 3mm flexible kneedle

cast on 120 stitches using channel island cast on

moss stitch for 8 rows or 2 cm

Knit 2 Pl 2 for 20 rows or 5 cm

Purl one row

Knit 2 Purl 2 for 28 rows - or 7 cm

Change colour - Stocking Stitch for 10 rows

Change colour - Stocking Stitch for 10 rows

Change colour - Stocking Stitch for 10 rows

Change colour - decrease every 10th stitch

Purl a row

Knit - decrease every 10th stitch

Purl a row

Knit - decrease every 9th stitch

Purl a row

Knit - decrease every 9th stitch

Purl a row

Knit - decrease every 8th stitch

Purl a row

Change colour - continue like this until decreasing every 4th stitch - dispense with purl row

Sew up, make pom using strong thread and sew on with same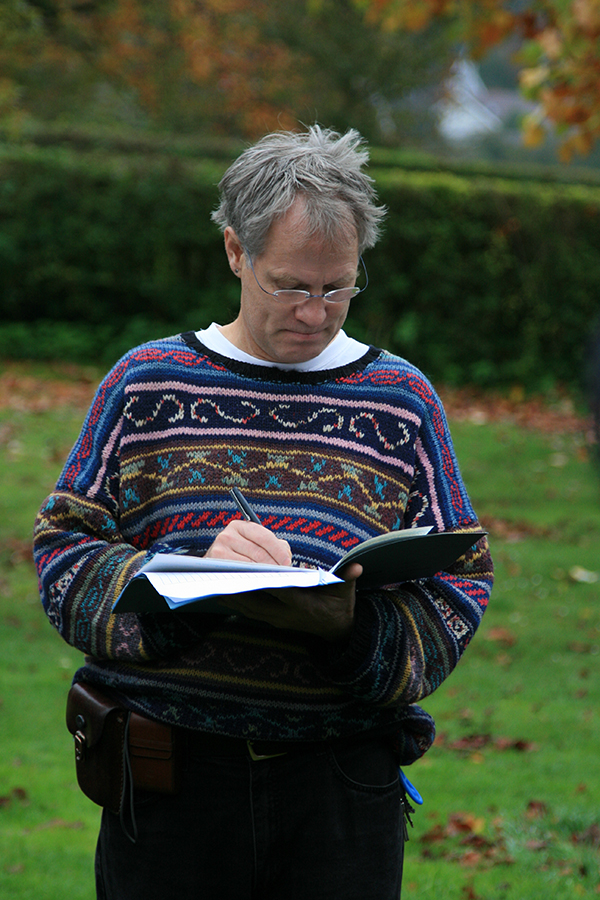 I hand knitted this jumper in the early 1990's, when Holly was a baby. It took ages, with all the weaving in. I taught myself to knit with a thread running over the forefinger of both left and right hands.Towards the end of knitting this I had a bike accident on the way to school, breaking a hip - and was off school and non weight bearing for the following few weeks - so I sat on a sofa, playing my guitar and knitting - giving my self RSI, after which I gave up knitting for many years.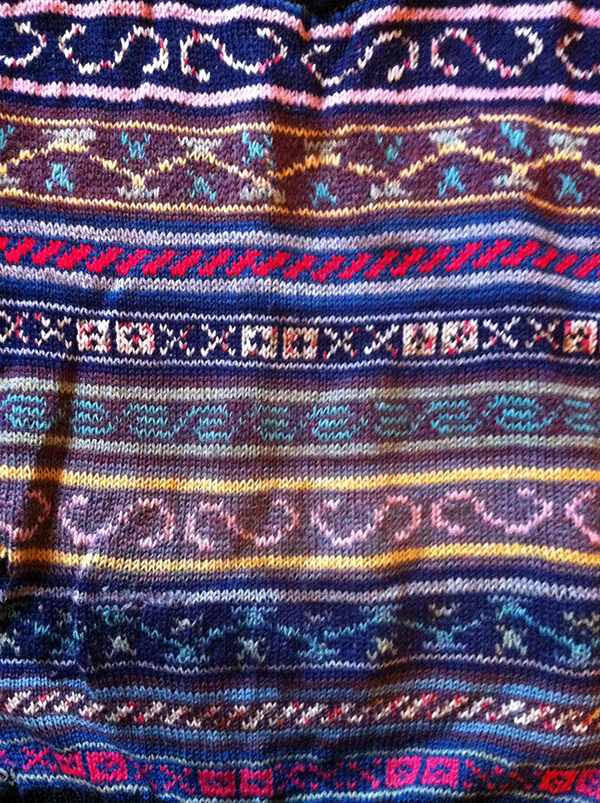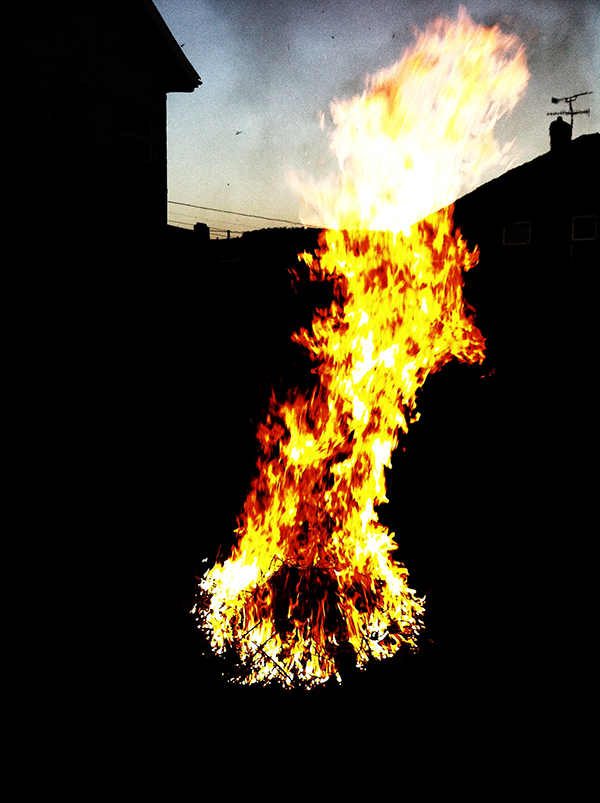 The funeral pyre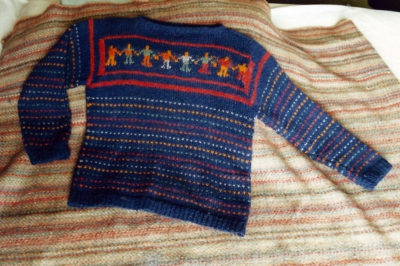 This was my very first jumper, hand knitted in the early 80's as a response to some unhappiness that I can't recall - but the idea came from my men's group - hence this is the men's group jumper. It was made form carpet wool, and was thus very scratch and hardwiring - I have it still, although I never wear it.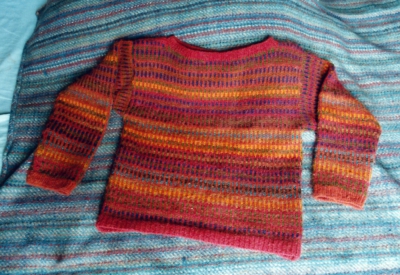 A second jumper in carpet wool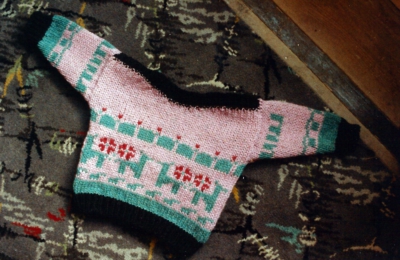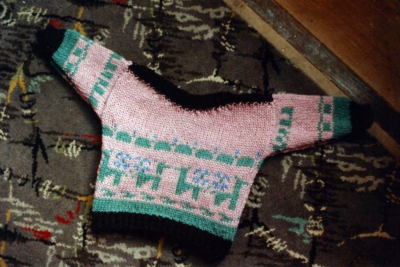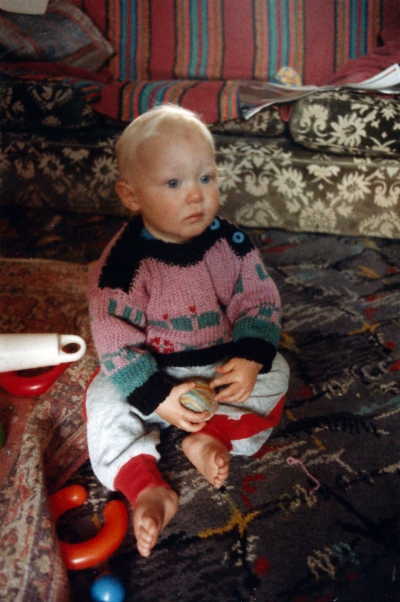 A jumper for Laurie - who actually wore it when he had no real choice - later he would not be seen in a hand knit...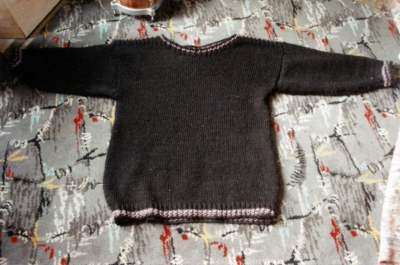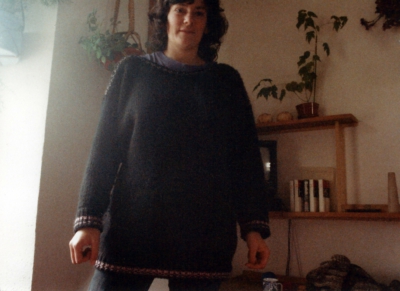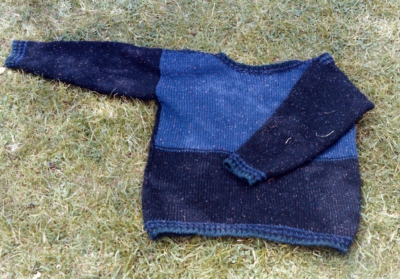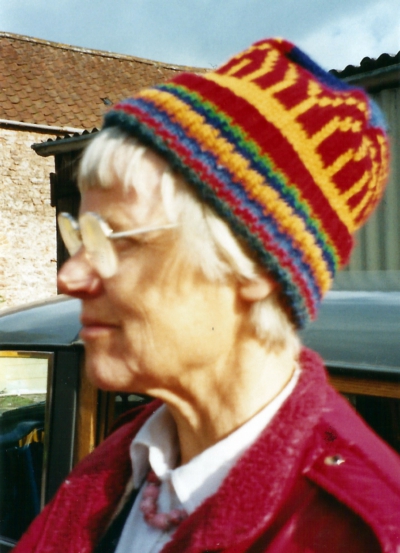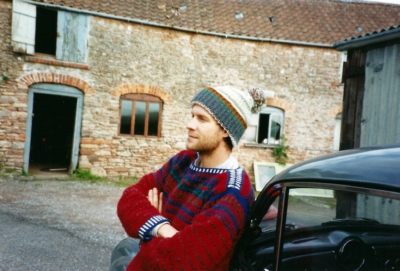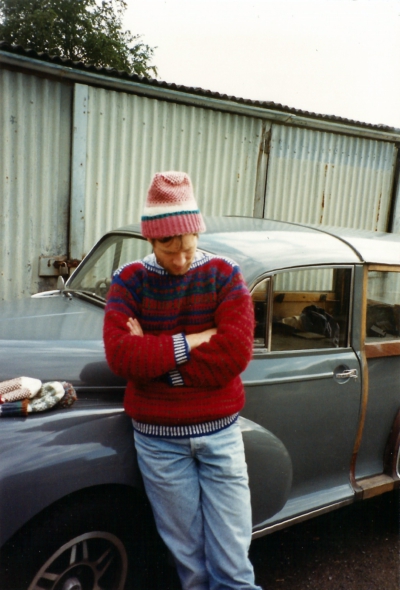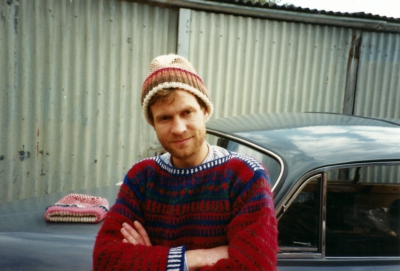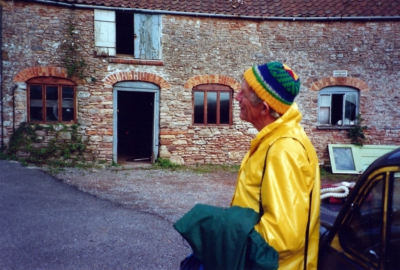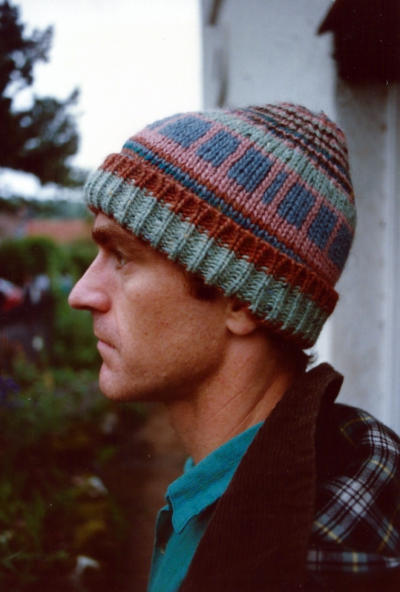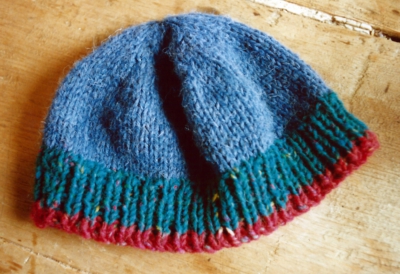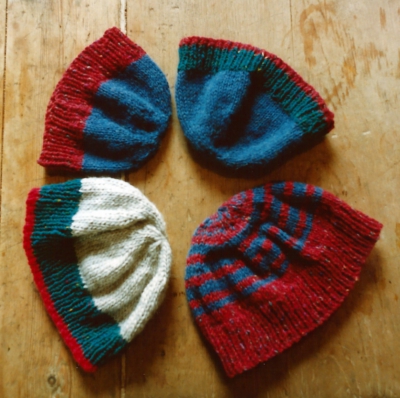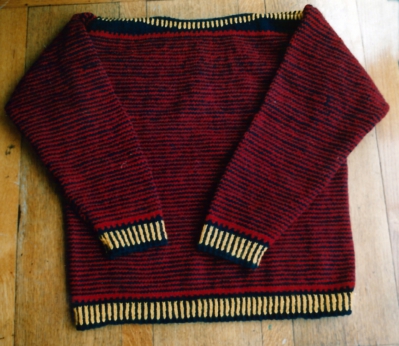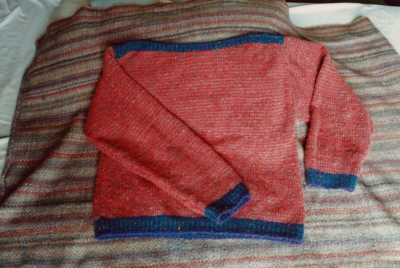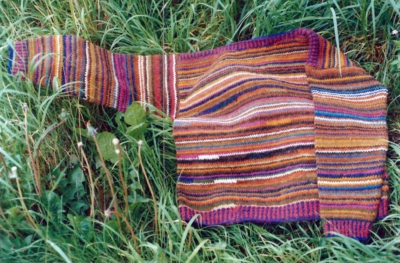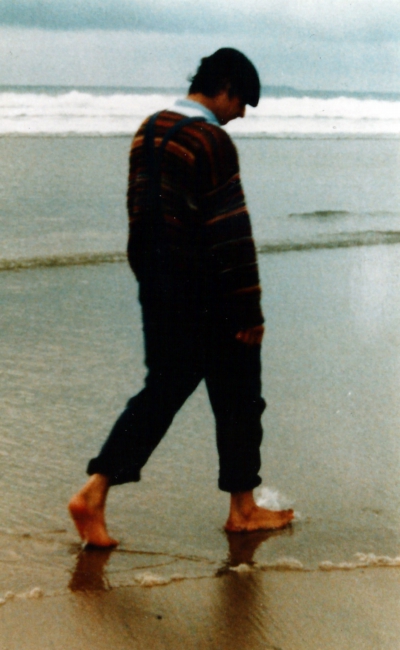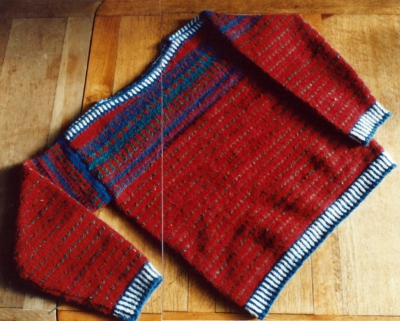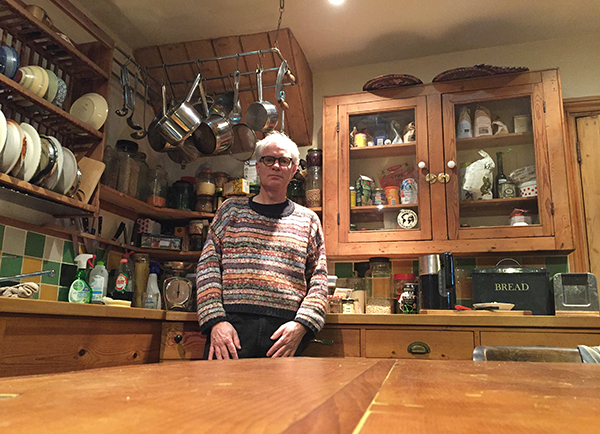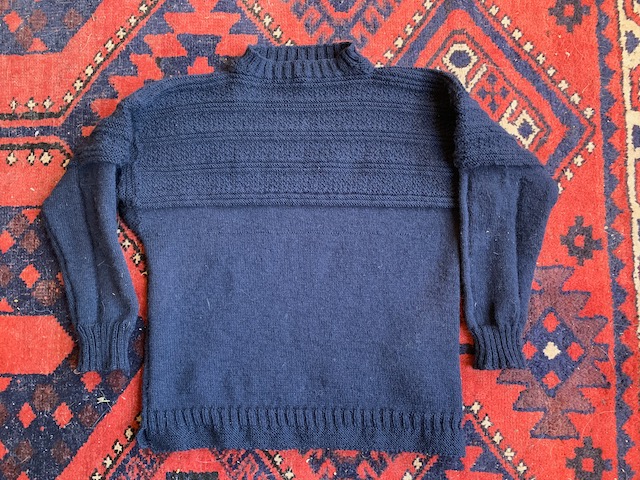 Holly's Staithes Gansey, completed December 2018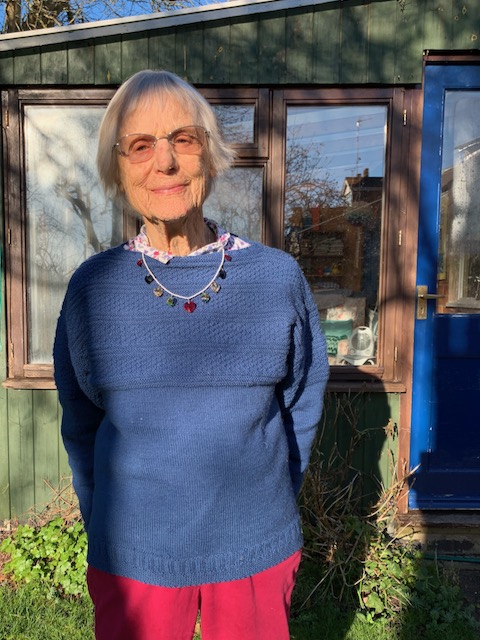 Annette's Staithes Gansey, completed December 2019