The root of this project was a day of life drawing at the Holburne Museum in Bath in the Autumn of 2007, shortly after I started on this MA.
In casual conversation at the end of the day the education staff at the museum were mentioning the fact that the buildings were closing for a major building project. It transpired that the education centre was to stay open, and the staff there were looking for activities that they could run about, but without the resources of the museum itself. I took groups of my year 9 students back to the museum on two occasions a year ago, in May 2008, firstly to photograph the museum in use, before it closed for refurbishment work, and then, on one of those clear bright days that is a photographers dream, to take photographs of the Sydney Gardens.
The banners on this website are mostly photographs from that day.
The project developed over the spring of 2008, with thoughts that it might fit very well with my 'developing practice module, and culminating in a bid for funding from
bTween
, in an online competition called 'Exploding Narrative' The following is the short abstract that I wrote for this bid:
'Sidney Gardens' would be located in the historic gardens in Bath and sponsored by the Holburne Museum education centre. The setting is steeped in history; one time Georgian pleasure garden, frequented by Jane Austen, with Brunel's GWR and the canal passing through deep cuttings. The project would combine a historical tour with instruction on photography and the taking and uploading of photos. The whole would involve students, from historical research and photographic hints and tips, through the creation and testing of mediascapes, to developing a media and information rich map.
Over the following few months my ideas lay dormant, my thoughts for 'developing practice' leaning towards developing my school website, and online learning resources. I will include a little bit about both of these threads in this journal, as both are developing, but the focus is firmly back on the Sydney Gardens mediascape project, following a request from the staff at the Holburne Museum that I develop my ideas with them, working with a group of excluded teenagers. A primary reason for my reluctance to develop mediascape was due mostly to the fact that the technology is PC based, and currently dependent on a specific Windows based mobile platform. My own set up is mostly Mac based. These are challenges to be faced.
Research for these ideas will be primarily practical, looking at Mediscape, experimenting and learning how to use both hardware and software, finding out what is possible, and the logistics of working with mediascape with groups of students. Behind this practical research, I might look at community arts, art and regeneration, engaging excluded teenagers through the use of technology. In this year European year of Creativity and Innovation, I am more inclined to concentrate more widely on an exploration of using digital media in school, and in the art room in particular.
Indicative sources have been provided primarily by Emma Agusita, working with the Knowle West Media Centre, and the research and publications presented by Futurelab.
In support of this project I have attended the Mediascape conference in Belfast, in November 2008, and plan to be at the yearly Futurelab conference in London this May. I will be visiting the Knowle West Media Centre, finding out what I can from various artists working through the Pervasive Media Lab in Bristol, talking to Suited and Booted, and working closely with the education staff at the Holburne Museum.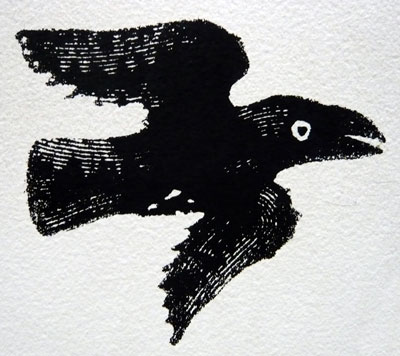 I have structured this website to mirror the way in which I have been creating the project itself. The main body of the site is a collection of material, thoughts and ideas, images, references, quotes, and sites, over which, in the left hand side bar, I have laid an explanation of my collectings. Human beings make collections of things, like magpies, we always have. We collect memories and experiences. Developing web based technology facilitates this 'collecting', we collect music on our ipods, rss feeds and urls, images and ideas. Have we moved from a 'me' generation, a consumer generation, to a 'we' generation; the 'produser' - the producer user - the c generation; c for content, unedited, un-filtered, and in unimaginable quantity.
This image was a photograph that I took in Charing Cross tube station, on my way to the Futurelab conference. It is from a medieval illustration.