Ross v Peter - Game Four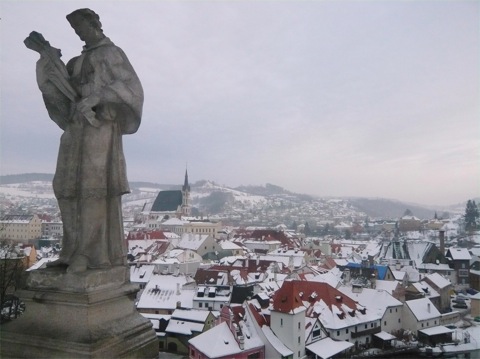 Loved the image – loved the feel of the place and time – but wanted a more human scale version. This was grand and full but too big, so…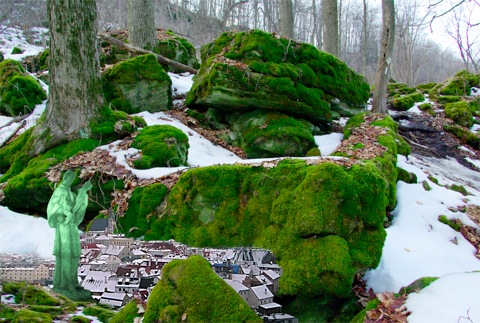 I had recently been out hiking and had this image from that hike. I had been moved to capture the combination of winter cold and snow with the richness of the green moss. It was a perfect new home for the city in Ross's photo. The result was what I had wanted – the grandeur of the city resized to a very intimate locale, hidden from the world, protected by the rocks and greenery. From one version of winter to a very different version.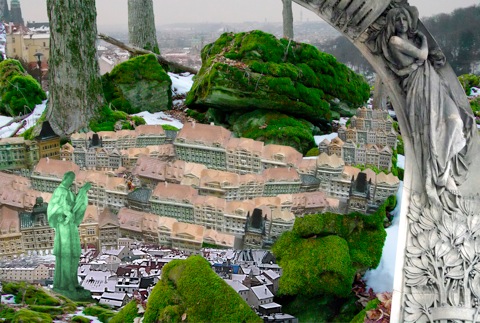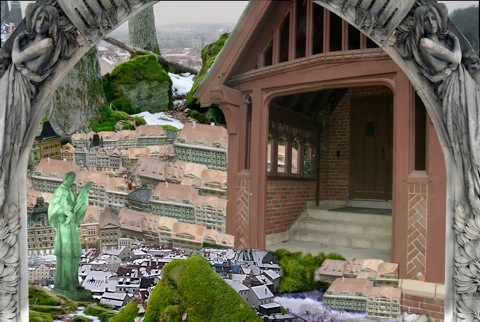 Ross's stone arches did it to me – I had to try to take that "Valhalla-esque" feel even further. McMaster University is near my home and it has many gothic style buildings with great carvings and stone work so I set off to get new photos. I found this doorway behind one of the buildings and shot it so only the wooden structure showed. By combining it with a mirror image of the stone arch I could push the image in the direction of Valhalla.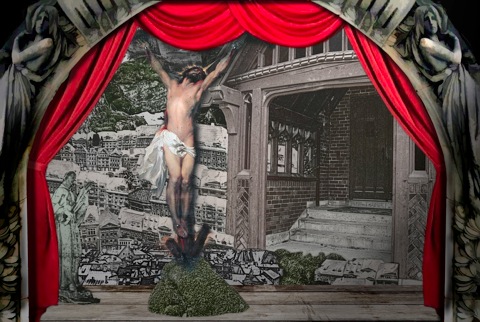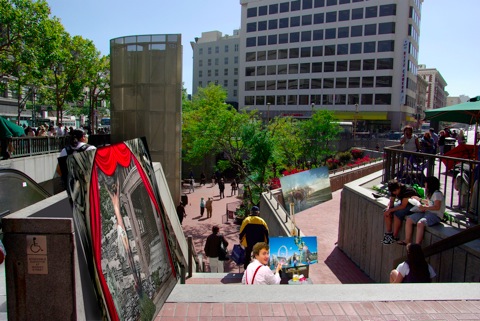 I freely admit that when I saw Ross's Easter version complete with a crucified Christ I was truly stumped. Anything I could do would ruin the picture so… it clearly needed to be celebrated in public. And that is exactly what I did – on an open plaza in San Francisco. I had taken the pic on an earlier visit to S.F. and loved it as a venue. I then decided that we should celebrate all of our pictures and make it a ping pong show – complete with one of Ross's students helping out! It was a lot of fun to create… and wait to see what would happen next.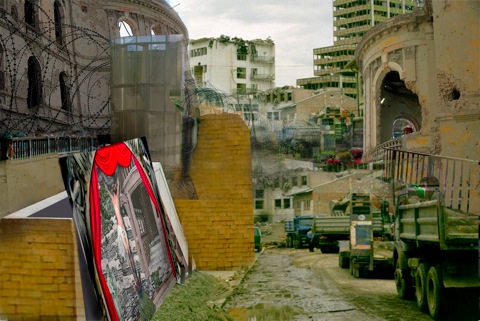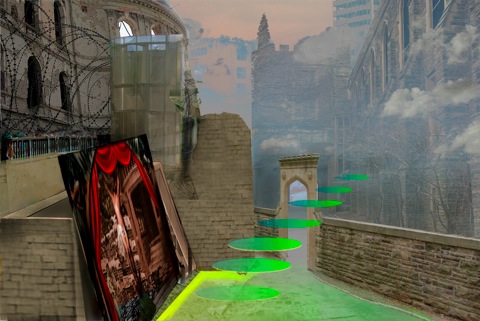 I had just purchased a copy of Computer Arts - Photoshop Essentials magazine and I was pumped. It's an intermediate – intermediate plus skill level series of tutorials and I learned a lot just by reading over some of them. I then used some of the other images from the McMaster U. shoot and used them to break away from the construction – destruction war zone feel of Ross's pic. I wanted something more upbeat and positive / optimistic and as I played and worked (all the same thing to me) I evolved an idea of a magical fantasy place. Perhaps too much Harry Potter? :)
In any event it was tremendous fun to create. And no – this one was not planned – it just plain grew. Once again I – as the artist – was just the vehicle. The message and imagery grew through me onto the screen. The trick is to get out of the way and let it flow!